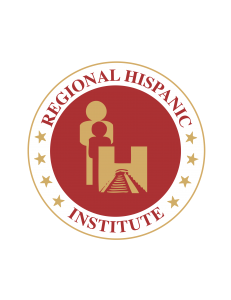 Mission Statement:
To Empower Minority Business Communities by Developing and Implementing Educational Programs.
The Regional Hispanic Institute (RHI) is a a 501c-3 tax-exempt organization, the RHI is able to provide its Business Community with Educational Opportunities and Programs.
The RHI seeks to Harness the Skills, Education and Resources of Latino Leaders to assist the next Generation of Leaders.
As we continue our work to increase the visibility of Latinos and Promote an image of Diverse Professionalism, it's encouraging to see the Economic, Political, Educational and Social Contributions of Latinos being recognized in Southern California and across the nation.
Purpose of the Regional Hispanic Institute
Purpose of The Regional Hispanic Institute
To develop and implement educational programs that provide minority  business communities with the fundamental tools to foster economic growth and improve the quality of life in the state of California.
Principles
Investments in minority housing, education, health, procurement and businesses development.
The Regional Hispanic Institute is an organization dedicated towards improving the quality of life for Minority Businesses and Communities.
Non Discrimination policy:
"To provide equal employment opportunity to qualified individuals regardless of race, color, sex, national origin, citizenship, religion, age, disability, veteran status, sexual orientation, gender identity or marital status"
The institute's strategy revolves around five (5) central programs:
Workforce Development
Procurement
Business Development
Access to Capital and Financial Literacy
Mentorship
The Regional Hispanic Institute Programs
The Lideres Regional Mentorship Program
The Regional Hispanic Institute "Lideres" Mentorship  program is a Regional program created to increase opportunities for University Students, The program will maximize their influence as leaders in the Southern California Region.
We aim to support and nurture young leadership across all sectors of society. We seek to Develop Future Generations of Professionals, Corporate Executives, and Community Leaders. The RHI is focused on making stronger connections and linking young Leaders with high-ranking officers in a wide-variety of business fields.
The intent is to allow students to gain valuable insight into what it takes to be successful and begin building a strong network.
SoCal 2020 
The goal of the RHI's Annual Conference is to elevate discussion and participation among business owners, corporate business leaders, community leaders, and government officials to address issues of relevance to the business community.
We welcome Business Owners, Suppliers, Entrepreneurs, Corporations, Buyers, and Government Agencies to participate!
"This event is a great opportunity for all small business owners to get in front of decision makers in both the public and private sectors and help their business grow"- Luis Martinez, CEO, Martinez Sign, Inc
"Economic Development is our passion. The Chamber members, sponsors and attendees enjoy this annual event and it gets larger and larger every year. We expect to sell out once again!"- Sandy Cajas, President & CEO of the Regional Hispanic Chamber of Commerce
Empresario's Lunch Panel
The Empresario's Lunch Panel is a  discussion that invites business professionals: CEOs, Presidents, and Upper Management from throughout the region. It provides an opportunity for discussion and reflection about their experience on the path to success. We acknowledge and recognize businesses for their outstanding achievements and model approaches to the progression in their field of business and overall management.
Mujeres del Año Awards
Since 2003, The Regional Hispanic Institute has hosted its annual "Mujeres Del Año" Awards Gala- a grand evening that celebrates the outstanding demonstration of Character, Commitment, Civility, Community, and Citizenship of Mujeres in our communities; from a broad representation of disciplines and areas are awarded for several categories that benefit our community.