Government Agency

The Department of General Services (DGS) serves as business manager for the state of California. General Services helps to better serve the public by providing a variety of services to state agencies through procurement and acquisition solutions, real estate management and design, environmentally friendly transportation, professional printing, design and Web services, administrative hearings, legal services, building standards, oversight of structural safety, fire/life safety and accessibility for the design and construction of K-12 public schools and community colleges, and funding for school construction.

The U.S. Small Business Administration (SBA) Los Angeles District Office (LADO) serves Los Angeles, Santa Barbara, and Ventura Counties, which have a combined population base of nearly 11.5 million residents.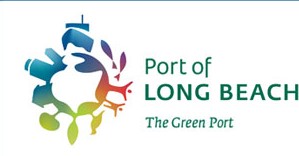 The Port of Long Beach is the premier U.S. gateway for trans-Pacific trade and a trailblazer in innovative goods movement, safety, environmental stewardship and sustainability. As the second-busiest container seaport in the United States, the Port handles trade valued at more than $180 billion annually and supports 1.4 million trade-related jobs across the nation, including 300,000 in Southern California.