Demolition

NorthStar is the premier facility services contractor in the United States. We are the largest demolition and asbestos abatement firm in the nation and offer a vast array of services to commercial, industrial, government and private sector Customers.

Our competitors submit bids, but NorthStar brings answers. When you need a solution and want your contractor to think like an owner, NorthStar is the company to call.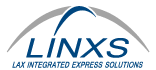 LAX Integrated Express Solutions (LINXS) is a fully integrated team comprised of Fluor, Balfour Beatty, ACS Infrastructure Development, Dragados USA, HOCHTIEF PPP Solutions, Flatiron, and Bombardier Transportation, and is further supported by an exceptional design team comprised of HDR and HNTB.