Phillips 66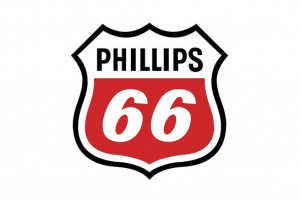 Midstream
Our Midstream segment transports crude oil, refined products, natural gas and natural gas liquids (NGL). It also gathers, processes and markets natural gas and NGL to power businesses, heat homes and provide feedstock to the petrochemical industry. The segment consists of Phillips 66's NGL business; Phillips 66's Transportation business, including Phillips 66 Partners LP, our master limited partnership (MLP) formed in 2013; and DCP Midstream, LLC, our 50-50 joint venture with Spectra Energy Corp.
Refining
Our Refining segment transforms crude oil into petroleum products such as gasoline, diesel and aviation fuel. Phillips 66 is one of the largest refiners in the United States and worldwide, with 14 refineries and a net crude oil processing capacity of 2.2 million barrels per day (MMBD).
Chemicals
Chevron Phillips Chemical Company LLC (CPChem), our 50-50 joint venture with Chevron, manufactures and markets petrochemicals, polymers and plastics found in cars, electronics and other everyday goods. CPChem is North America's largest producer of high-density polyethylene and the fourth-largest North American ethylene producer. CPChem has a large global presence with 35 manufacturing sites and 33 billion pounds (BLb) of net annual processing capacity.
Marketing & Specialties
The Marketing and Specialties segment includes our global fuel marketing and lubricants businesses. Phillips 66's U.S. Marketing business markets fuels under the brands Phillips 66®, Conoco®and 76®. In Europe, we sell primarily under the JET® brand in the United Kingdom, Austria and Germany, and the Coop® brand in Switzerland. The company also markets lubricants in 65 countries, and has several other specialty businesses, including base oil, petroleum coke, waxes, solvents and polypropylene.