Agile Sourcing Partners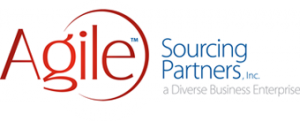 Agile is an integrated supply company committed to providing sourcing and material supply solutions that best meet each customer's unique needs. Agile supports utilities, suppliers and manufacturers in the gas and electric industry through streamlined communications, contract and project management and collaborative cost savings.
Mission and Vision Statement
Agile is a trusted long-term partner, providing innovative and value driven procurement, workforce and project management services to our country's gas and electric utilities and supply partners. Working together, we build our nation's energy infrastructure.
Trusted Partner. Caring Professionals. Innovation That Creates Value.
AGILE
In today's dynamic market a company must be flexible, adaptable and nimble in order to succeed. At Agile, we take pride in our ability to quickly adapt to the needs of our customers, suppliers, and the market.
SOURCING
Sourcing is an approach to getting the right products and services at the right time, place and quality. Agile hires and develops supply chain professionals who share in our sourcing knowledge to drive solutions that address the big picture and long term needs.
PARTNERS
We recognize there are many different partners in the supply chain. Agile's goal is to be much more than a supplier or vendor. Through open communications and common goals, we can all be partners in our supply chain relationship to ensure success for all parts of the supply chain.
Agile is a certified Woman, Minority Owned Business by the CPUC.