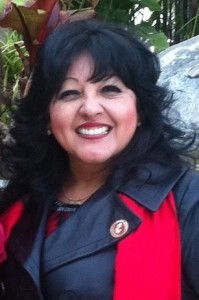 On behalf of the Regional Hispanic Chamber of Commerce (RHCC), I am delighted to welcome all businesses attending and their guests to Long Beach, California, for the 15th Southern California Business Development Conference.
This is the RHCC's largest annual event devoted to facilitating the success of Southern California Businesses and our Trade Areas. The Conference will give participants a platform to exchange ideas, discover business opportunities, reacquaint with business colleagues, meet new partners, and broaden their knowledge.
The conference is hosted at the spectacular Hotel Maya a designed facility on the beautiful waterfront in downtown Long Beach.
The RHCC' mission is to Advocate, Promote, and Facilitate the Success of Businesses in Southern California and its Trade Areas. Our conference brings together agencies, primes, and certification experts that will discuss their expertise on ways to prepare, compete, and secure procurement contracts.
We also have a wonderful Business Superstars Panel who will share their life endeavors, obstacles, and strategies that have led them to success.
We thank our Sponsors, Board of Directors, and Staff with your support these events are so successful!
If you are not a member of the fastest growing business organization in Southern California join the RHCC and be part of the Change!
Check in on Facebook and use the hash tag #SCBDC
Sandy Cajas
President & CEO
Regional Hispanic Institute